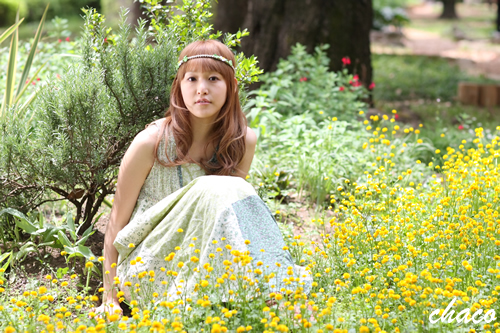 Japanese fashion is famous throughout the world and these days the Tokyo neighborhood, Harajuku is synonymous with the latest fashion trends. Over the last 5 years, three different styles of fashion have have grown into the mainstream of Japanese fashion: "Mori Girl," "Yama Girl," and "Oji Girl."
"Mori Girl" was born from the Japanese social networking site, Mixi, in 2006. A Mori Girl carries a style likened to a woodland elf, hence the term "Mori" which in Japanese means "forest." Mori Girl style is a fashion which mixes such pieces as retro floral one-piece, tights, flat shoes and so on. Ironically, the concept is fanciful so it is not fashion for an active person who likes to hike through forests.
"Yama Girl" fashion came up after Mori girl. Unlike, mori girl fashion, yama girl fashion is more suited to an active lifestyle. A Yama Girl adopts colorful outdoor clothing that can be worn when women go climbing or hiking. While style is important in Yama Girl fashion, the most important part is that it's functionally superior. We can mix up different pieces like leggings and skirts to make outdoor-wear more fashionable. "Yama Girl" style is a bright and colorful contrast to the conservative colors of traditional outdoor-wear.
Most recently, "Oji Girl" fashion has started to pop up around Tokyo. Sure to be a hit this fall and winter, Oji Girl fashion is the feminized style of men's clothing. This style often involves big cardigans and Chino pants and is reminiscent of a turn-of-the-century British gentleman or a character in a Sherlock Holmes story. Chino pants are very popular and are a must for Oji Girl fashion. Another term used to describe this style is, "Oji Coordinate," describing the mixing and matching of different pieces that your uncle or grandfather might wear. "Oji girl" is not a common expression yet. However, this style will become popular in Japan very soon.